Singer, Reality Television Star Jenni Rivera Dies in Plane Crash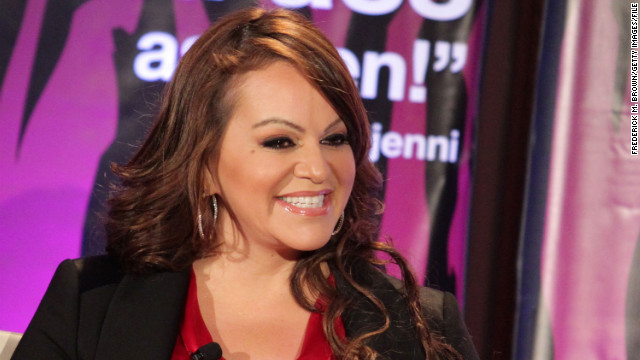 Millions of fans on both sides of the U.S.-Mexico border are mourning the death of Jenni Rivera, whose performances of soulful ballads sold out concert halls and made the singer a household name for many.
Crews searched for Rivera's remains Monday amid the wreckage of a plane that crashed in a remote, mountainous area in northern Mexico on Sunday.
"The plane was totally destroyed. … It is a great tragedy," her brother, Gustavo Rivera, told CNN en Español.
Six others were killed, including the singer's publicist, lawyer and makeup artists, he said. Family members were planning to travel to Mexico on Monday as investigators work to determine what caused the crash.
The small Learjet plane that Rivera was flying in was 43 years old, the state-run Notimex news agency reported, citing the director of civil aviation for Mexico's Transportation Ministry.
Collecting evidence at the scene could take up to 10 days, Alejandro Argudin said, according to Notimex. The wreckage, which includes personal items that belonged to the singer, was spread out over an area that spans up to 300 meters (more than 320 yards), officials said.
The U.S. National Transportation Safety Board said Monday that it was dispatching a team to help with the investigation.
According to records from the U.S. agency, the airplane was substantially damaged during a 2005 accident when it struck a runway marker near Amarillo, Texas. At the time, the plane's pilot reported losing the ability to steer the twin-engine turbojet.
As the investigation continued Monday, fans, family members and entertainers said they were devastated to learn of Rivera's death.
"The world rarely sees someone who has had such a profound impact on so many," Universal Music Group said in a statement. "From her incredibly versatile talent to the way she embraced her fans around the world, Jenni was simply incomparable. "
Known to fans as "La Diva de la Banda" or The Diva of Banda Music, Rivera was well established as a musical powerhouse with her Spanish-language performances of regional Mexican corridos, or ballads. For fans, the nickname captured her powerful voice and the personal strength many admired.
She sold 15 million records, according to Billboard, and recently won two Billboard Music Awards, including favorite Mexican music female artist.